This really is one swimsuit that will suit everyone. It comes with detachable straps so you can have that extra support if you want it. The back is also pretty clever and can be adjusted to ensure a perfect fit across the bust line.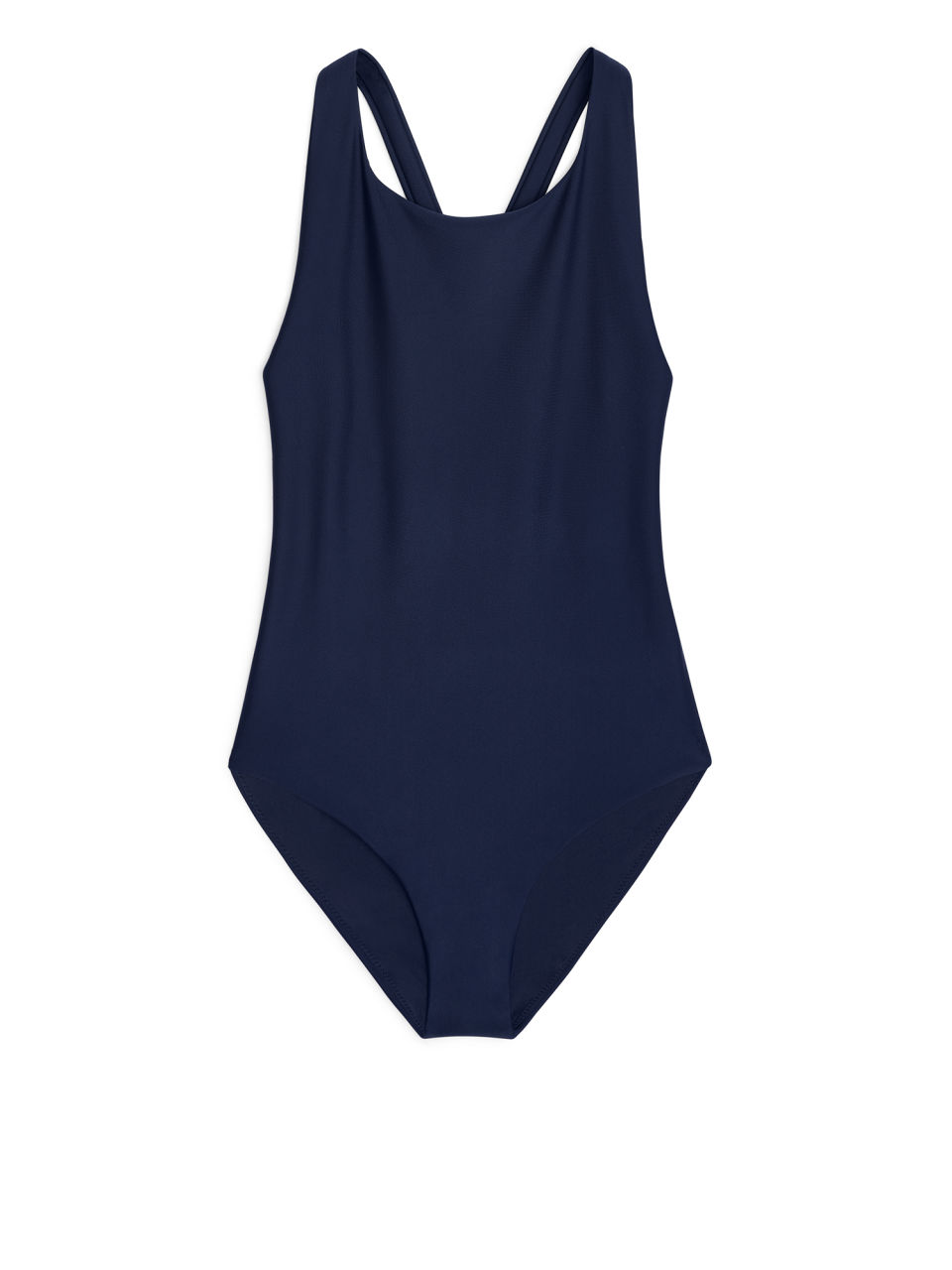 This is the perfect suit for girls with a large bust who want to keep everything under control without sacrificing on style. The thick cross over back straps give you tension at the best place on the back to help you feel supported on the bust and the high neckline means you won't be popping out but at the same time not losing your neck and you still see collar bone making it uber flattering.
These high waisted bikini bottoms from Rosie's latest collection for Marks and Spencer are brilliant for women who are conscious about their tummy and want a bit more coverage without missing out in the style stakes. They look great when worn with an over-sized beach shirt tied at the waist .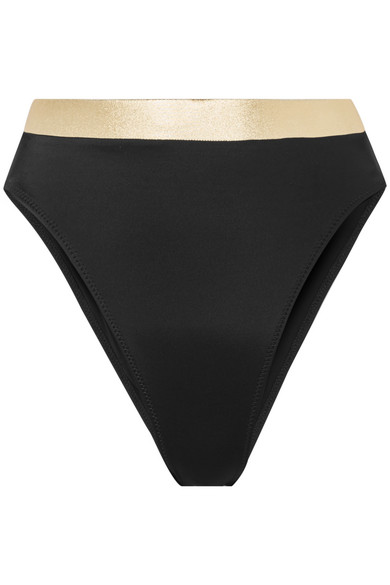 Create the illusion of longer legs by going HIGH, really high, bear with me now and don't freak out because by taking your bikini bottoms back to the 80's you can trick the eye, making yourself appear taller and your legs longer. This is also a great trick if you lack in the curves department. By pulling these high up on your hips means you are creating a curved shape in a contrasting tone to your skin, this tricks the eye into assuming there is a curve where there isn't.
The spaghetti straps are surprising flattering to and offer a lot more support than you would think. I would urge women with larger busts to try as this shape as it tricks the eye and acts as a bust minimiser, also by not seeing too much cleavage it makes your overall look more youthful.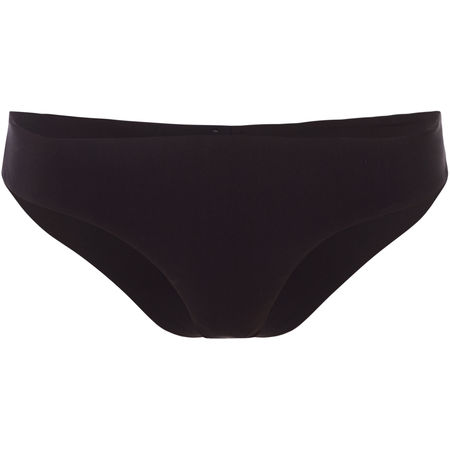 If you like your bikini bottoms with a bit more coverage and lower across the hip, then these are for you, they aren't too big though that they become un-flattering. It's a total myth that if you want to make your bum appear smaller then you wear big pants, showing just enough cheek is way more flattering.
I am a big fab of a spaghetti strap and this swimsuit is the perfect balance of classic / flattering / cool. It also covers your butt just enough but not too much that it becomes unflattering. The double panelled lycra gives good support and coverage across the bust and it has a pretty scooped back, that isn't too low.
This is a crazy good swimsuit. The classic design is super flattering across most if not ALL body shapes but It's the added extras that made me fall in love with it. It has a built in soft bra with NO padding, adjustable straps so you can make it fit your shape / length and a lace up piece on the back means you never get that middle swimsuit 'bag' so it goes in and out at all the right places. This is definitely an investment piece but I would urge you to invest in swimwear.